Program Information
Students may be admitted for either a Masters or PhD.
Admission is restricted to initial enrollment in the fall quarter of each academic year. Applicants must submit a completed application form, copies of all postsecondary transcripts, and three letters of recommendation. Test of English as a Foreign Language (TOEFL) Internet-based Test (iBT) or a paper-based test (PBT) or International English Language Testing System (IELTS) is required of all applicants whose primary language is not English. Foreign applicants wishing to be considered for a first-year teaching assistant appointment must also submit results for one of the approved English proficiency exams (TSE, TOEFL iBT, IELTS or UCI Campus SPEAK exam).
Applications for admissions can be obtained through the Office of Graduate Studies home page. Applications and all supporting documents must be received by December 1 for admission the following fall quarter. Applicants are strongly encouraged to correspond directly with faculty who are conducting research in their areas of interest.
Do you have questions about applying to our department?
Here is a FAQ: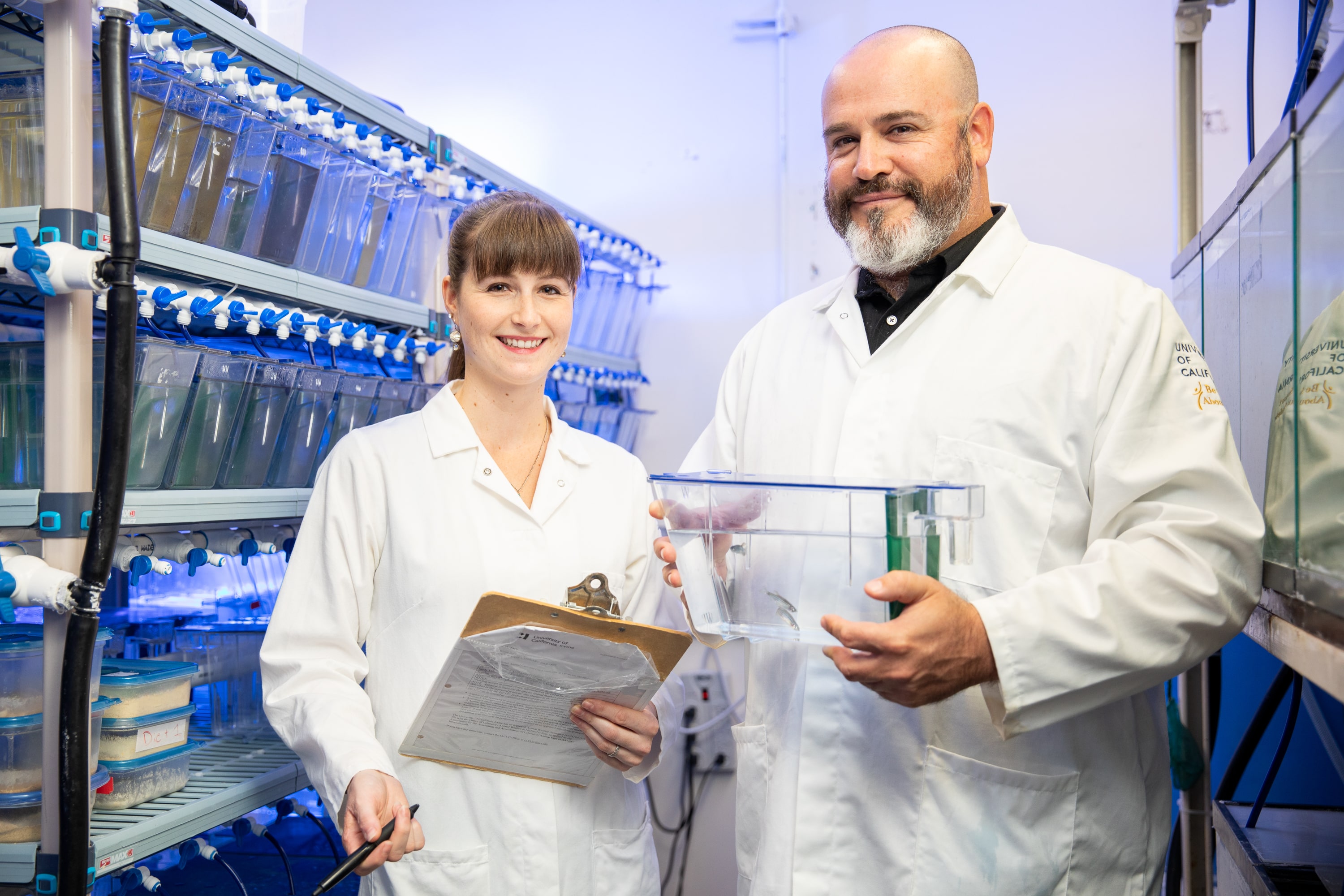 Additional information is available from:
Department of Ecology and Evolutionary Biology
321 Steinhaus Hall
University of California. Irvine, CA 92697-2525.
Telephone: (949) 824-4743
Policies and Procedures
Guide for details on the graduate program.
Graduate Student Guide
Practical advice on the EEB program.
The University of California, in accordance with applicable Federal and State law and University policy, does not discriminate on the basis of race, color, national origin, religion, sex, gender identity, pregnancy*, disability, age, medical condition (cancer-related), ancestry, marital status, citizenship, sexual orientation, or status as a Vietnam-era veteran or special disabled veteran. The University also prohibits sexual harassment. This nondiscrimination policy covers admission, access, and treatment in University programs and activities.
Inquiries regarding the University's student-related nondiscrimination policies may be directed to: Kirsten K. Quanbeck, Assistant Executive Vice Chancellor, Director, Office of Equal Opportunity and Diversity, 4500 Berkeley Place, Irvine, CA 92697-1130, Phone: (949) 824-5594, email: eod@uci.edu
*Pregnancy includes pregnancy, childbirth, and medical conditions related to pregnancy or childbirth.
Inquiries regarding the University's equal opportunity policies may be directed to Davida Hopkins-Parham, Acting Assistant Vice Chancellor, Affirmative Action and Equal Opportunity, 524 Administration Building, University of California, Irvine, CA 92717; telephone (949) 824-5594.
Useful Admissions Information