EEB Spotlight: Lauren Merlino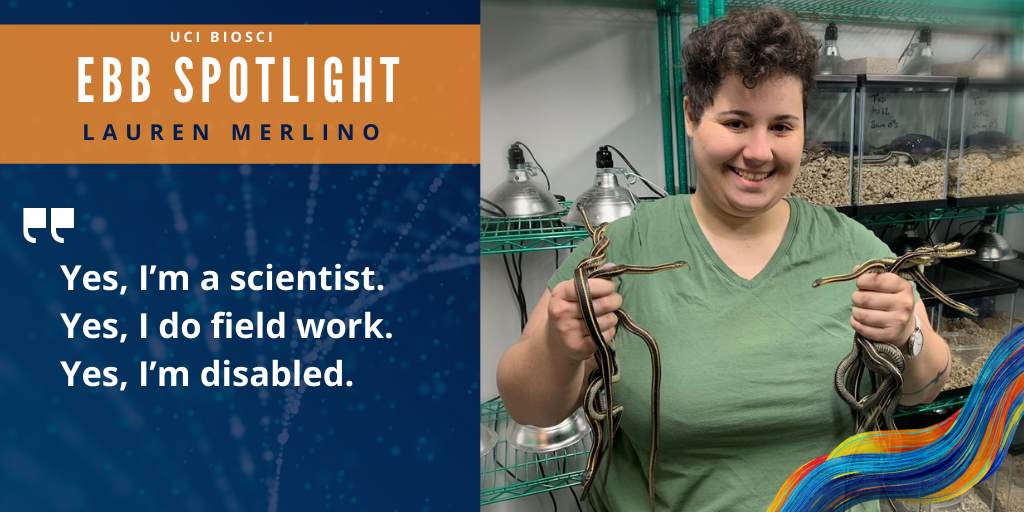 Snakes and Acclaim: Lauren Merlino Wins NSF Fellowship
Spring is in the air. Lauren Merlino, a current Ph.D. student working in the Lutterschmidt lab, peers into a writhing mass of snakes, their sex hormones raging. Merlino's research aims to figure out what's going on inside their snake brains. With a new award from the National Science Foundation (NSF) Graduate Research Fellowship program, Merlino is well on their way to a breakthrough (Merlino goes by they/them pronouns).
Merlino's journey has been long, complicated, and certainly not easy, but all that hard work is paying off. A prestigious national award like the NSF fellowship is proof of that. No matter where Merlino has found themself, such as working at a cancer research lab in high school or as a research assistant at Willamette University, they have always been drawn to the research aspect of science. "I was really looking for the challenge that comes with not knowing what you're doing," Merlino says.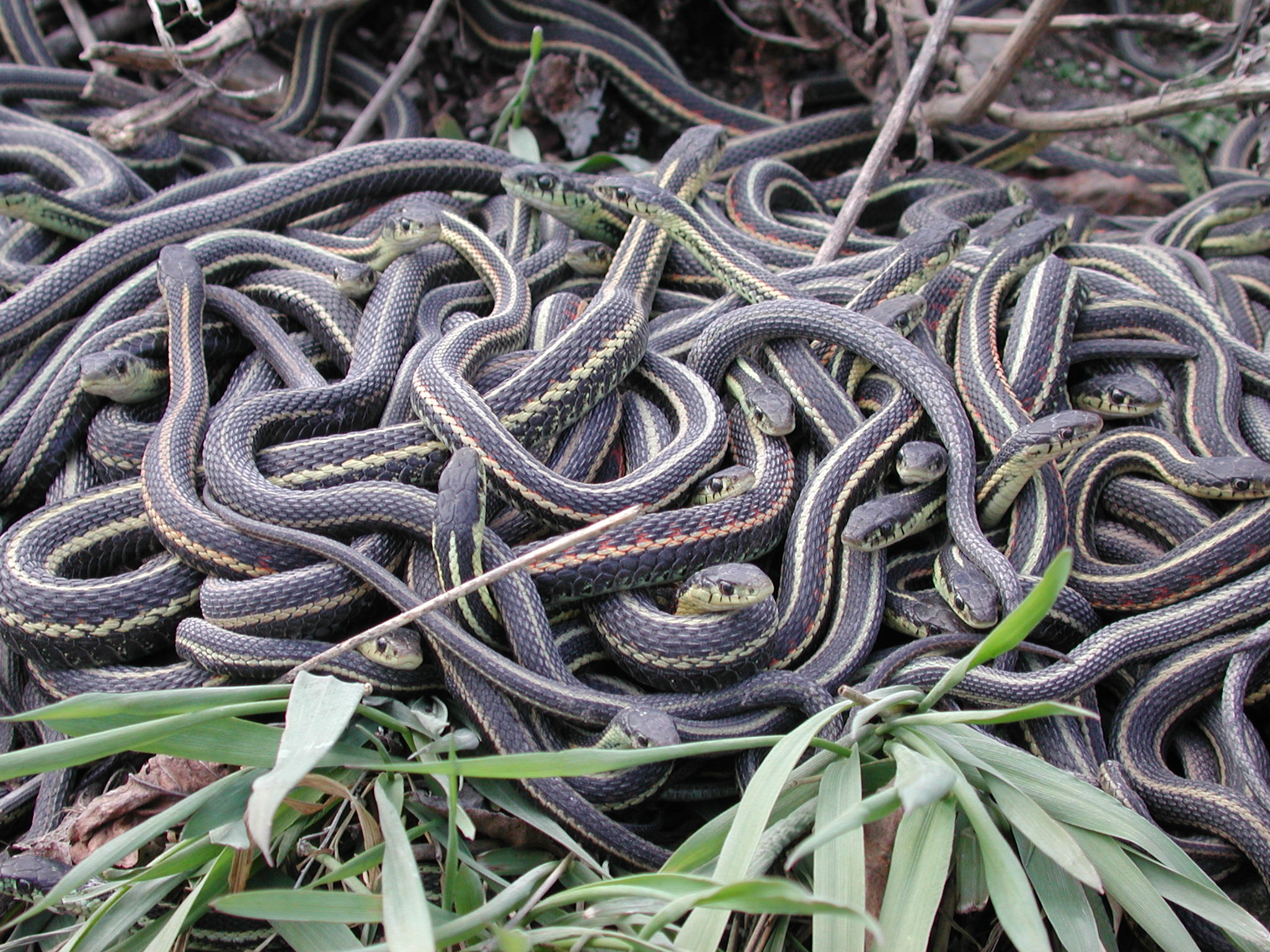 Currently, Merlino studies the neurohormonal mechanisms in garter snakes that are involved with hibernation, sexual, and feeding behaviors, with a particular focus on endocannabinoid signaling within the brain and how this system may facilitate the shift from mating to feeding. The garter snakes hibernate in Canada so this research often includes field work.
Pandemic aside, work can be difficult because Merlino deals with chronic illness. They cope with a rare combination of three largely invisible illnesses: Ehlers Danlos Syndrome, Dysautonomia, and Mast Cell Activation Syndrome, all of which were overlooked by the medical and academic communities for years. Even with the NSF fellowship and tremendous support from their lab team and advisors, chronic illness means figuring out how to modify laboratory techniques and taking time to recover when they are sick, a process that can add weeks to a project. Limited time for field work during one season could mean that these modified techniques don't develop until a year afterward, not to mention the time that they need to take off should their health problems flare. For Merlino, however, the extra time isn't a sign of laziness. It really can mean "if I overwork today, will I be able to work tomorrow?"
Because of these challenges, one of Merlino's main goals is making science more disability friendly. This requires making accommodations for differently abled researchers and scientists and expanding the narrative to include more stories than just Stephen Hawking's. Merlino adds that science was "never built for me" due to the historical structures that have left out women, people of color, people with disabilities and queer people, "but that doesn't mean that I can't get education the way everyone else can."
Merlino has benefitted from UCI's Competitive Edge Program, which helped them transition back into the mindset of a student. It also involved workshops for writing grants. Merlino notes, however, that the writing process is always iterative. Though there is "no one formula," their success and the NSF fellowship came from staying true to themself ("you gotta do you") along with help and support from others. Especially when it comes to science and academia, Merlino values communication because "nothing is accomplished alone."
Despite programs like Competitive Edge that have a positive impact, academia is still afflicted by systemic ableism and discrimination, both of which Merino has had their fair share. While they note that the pandemic has made many workplaces more accommodating and flexible, it is up to all of us to ensure that progress is sustained. It is also essential to remain open and compassionate. Discussing mental or physical health issues at work is often perceived as taboo due to the possibility of negative career repercussions.
Everyone has different battles to fight, and Merlino hopes that advisors, mentors, and teachers "remember that students are people first." Lauren Merlino wants to speak out on their experience so that they can serve as a role model and be for others what they didn't have.
"Yes, I'm a scientist. Yes, I do field work. Yes, I'm disabled."
Written by Jacqueline Markham