2022 Dean's Report – Read Now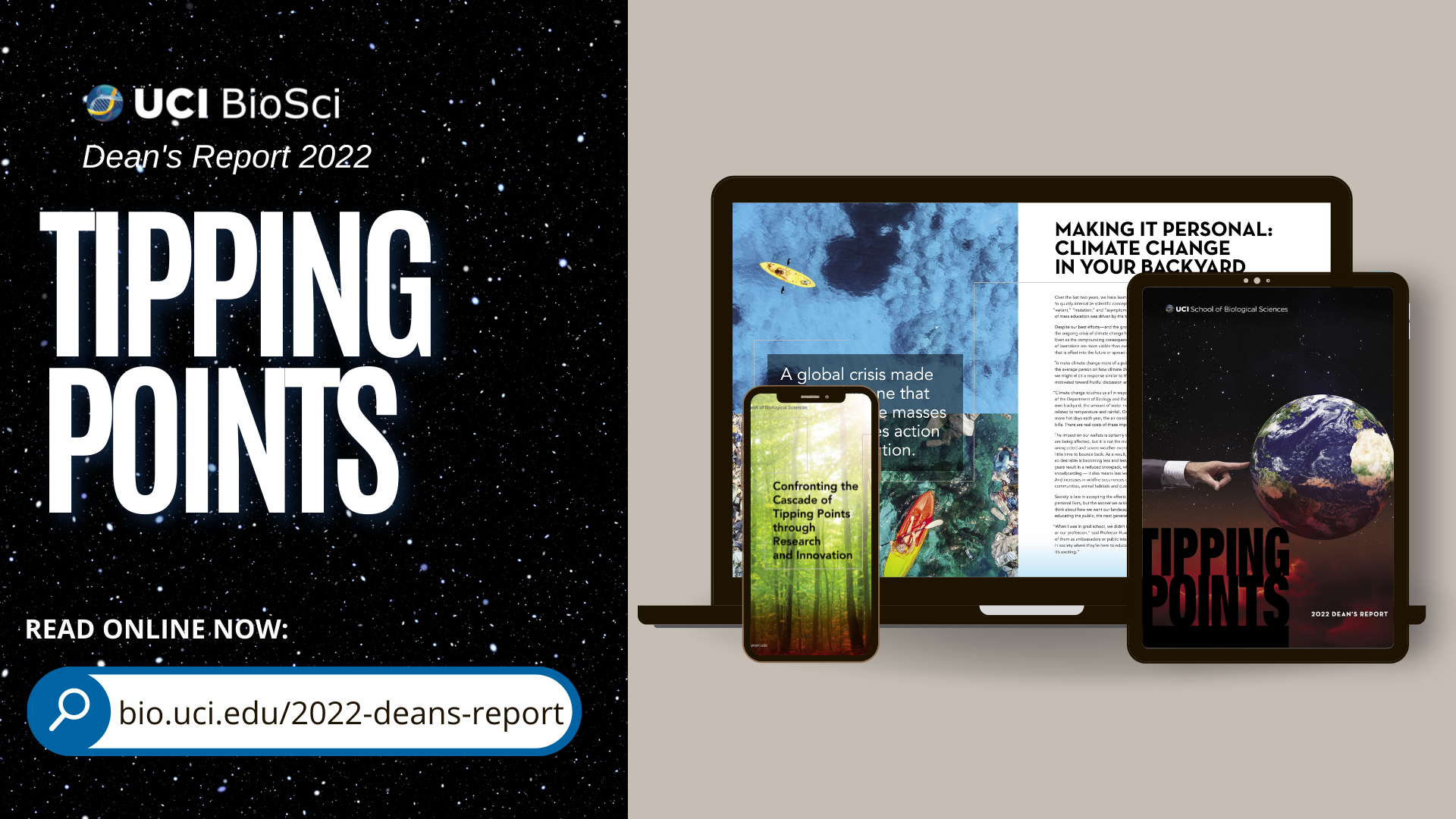 Inside This Years Dean's Report:
Tipping Points is a call to action to the perilous and impending loss of biodiversity on the planet caused by human activity. As scientists and citizens of Earth, it is our responsibility to develop a rescue plan for nature. I am proud that our school's researchers are leading the efforts to stave off the tipping points of halting irreversible climate change.
As you read through the report, you will find that we have also focused our report on other urgent issues, including: neurological disorders; diversity, equity and inclusion; stories of our undergraduate students; graduate education programs and more.