Changing the World through Color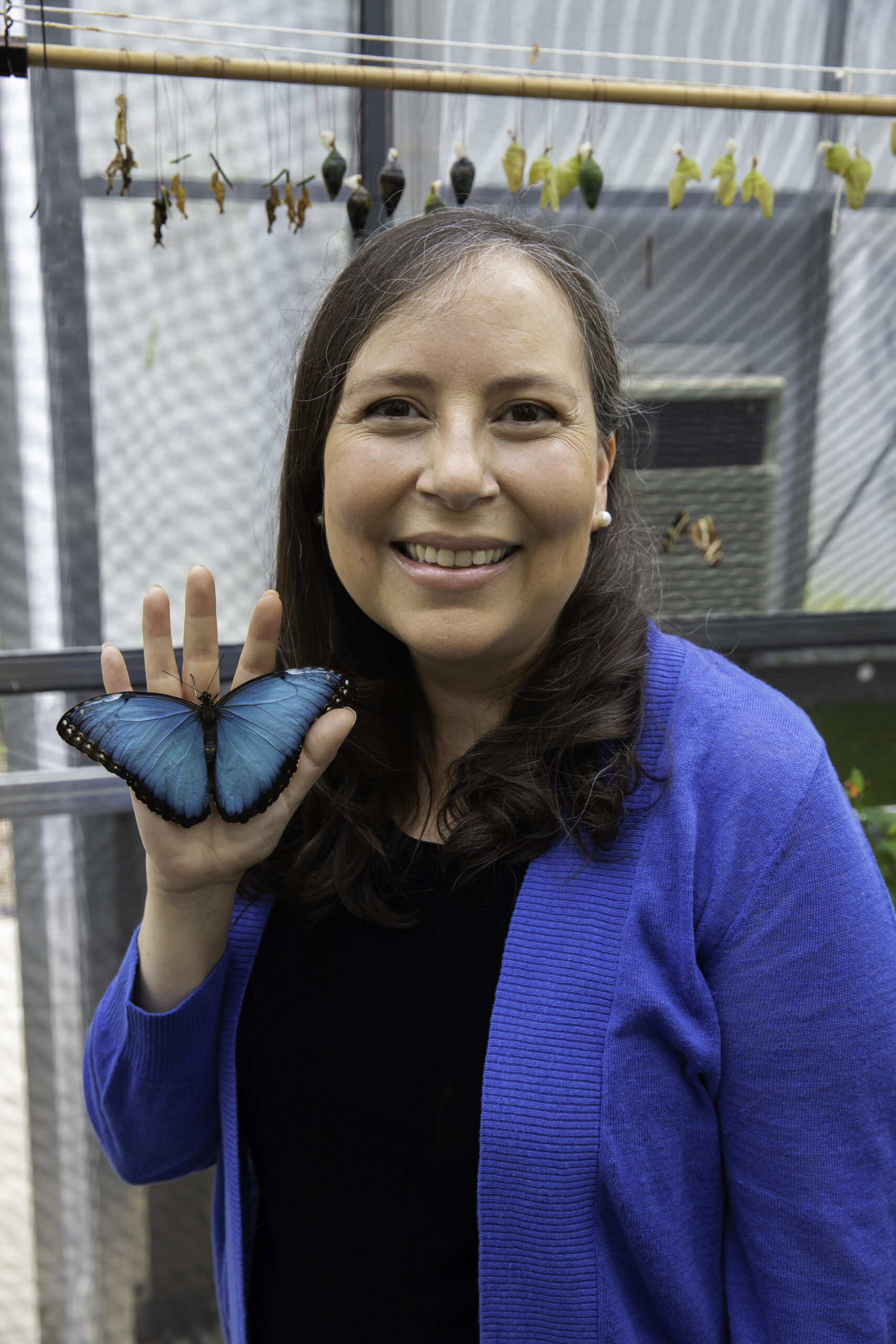 In recognition of her groundbreaking work on butterfly color and vision, Ecology and Evolutionary Biology professor Adriana Briscoe was recently awarded a prestigious Guggenheim Fellowship. As a pioneer in animal physiology and behavior, Dr. Briscoe's research has led to amazing insights and discoveries, many of which will be synthesized into a book she plans to publish with her fellowship. The intended audience for her book will be anyone and everyone who cares about the planet so that she can do her part to address climate change, or as she puts it, "the biggest existential threat that we know of."
Her book will focus on insects and how they are shifting their behaviors, geographic location, and potentially their evolution to adapt to the changing climate. Because they do not regulate their body temperatures the way humans do, insects must find specific locations and environmental conditions to live and thrive. As these niches change with the climate, we can expect to see impacts on insect behavior and the environment as a whole. Since many organisms coexist, even changes in one insect species' way of life can have big implications.
Dr. Briscoe has learned that due to their physical structure, butterfly wings help emit heat and regulate body temperature. And if the climate changes, butterflies might migrate or adapt through evolution. Dr. Briscoe worked with UC Irvine's Dr. Jaeho Lee in the School of Engineering to study the structure and function of a butterfly's wings. This led them to determine that insects do indeed occupy a thermal niche! Dr. Briscoe has done much of her work in a collaborative space and remarks that she loves the social side of science and working in a team.
Since many of the problems science hopes to address are so big in scale, "you can't do it alone anyway," she says.
This sentiment shows in her other work too. Lately, Dr. Briscoe has been focusing on K-12 education. She, like many others, feels that most teachers are not paid enough, especially in STEM (science, technology, engineering, and math fields). Serving a diverse student population is especially critical in California. Over half of K-12 students in the state are Latinx, but only 20% of their teachers are of the same ethic background. Dr. Briscoe and a colleague had to dig up these data themselves because it was not publicly available. Without it, it's very difficult to address students' needs so that they can have successful academic and professional careers.
Students and teachers can't and shouldn't have to tackle these problems alone. By having teachers who understand and look like them, students, especially in STEM, have better chances of success. According to Dr. Briscoe, demographics and economic status should not dictate "who gets to become a scientist."
Dr. Briscoe's work is multi-faceted with far-reaching impact. It's no surprise that she has been awarded a Guggenheim Fellowship. With that support, she's in a position to do even more to better the planet and the people that inhabit it.
Written by Jacqueline Keiko Markham